I will be one of twenty two participants in this year's CAMPBIENT: a 44hour sound art residency.
---
HIRE ME to read the fine print, no font too small! More info here.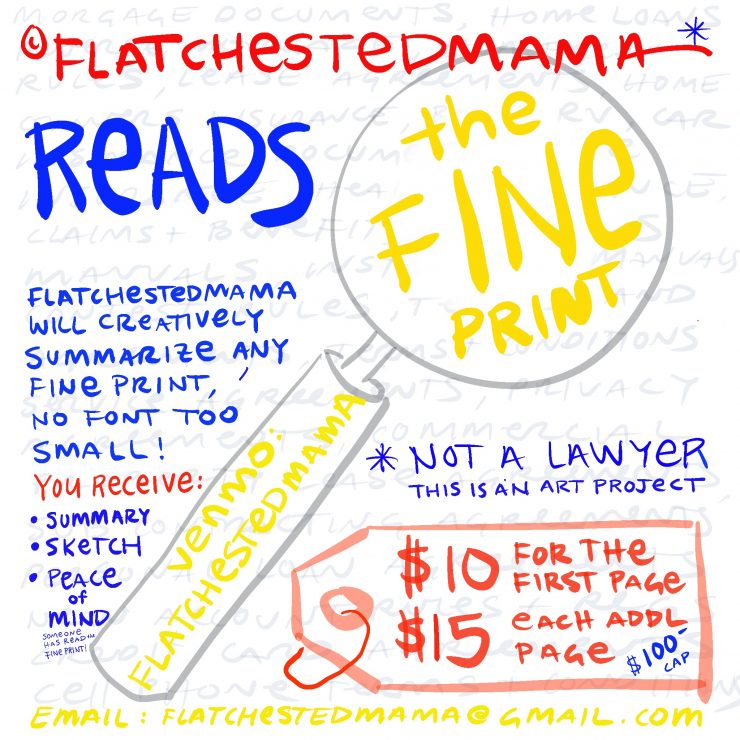 ---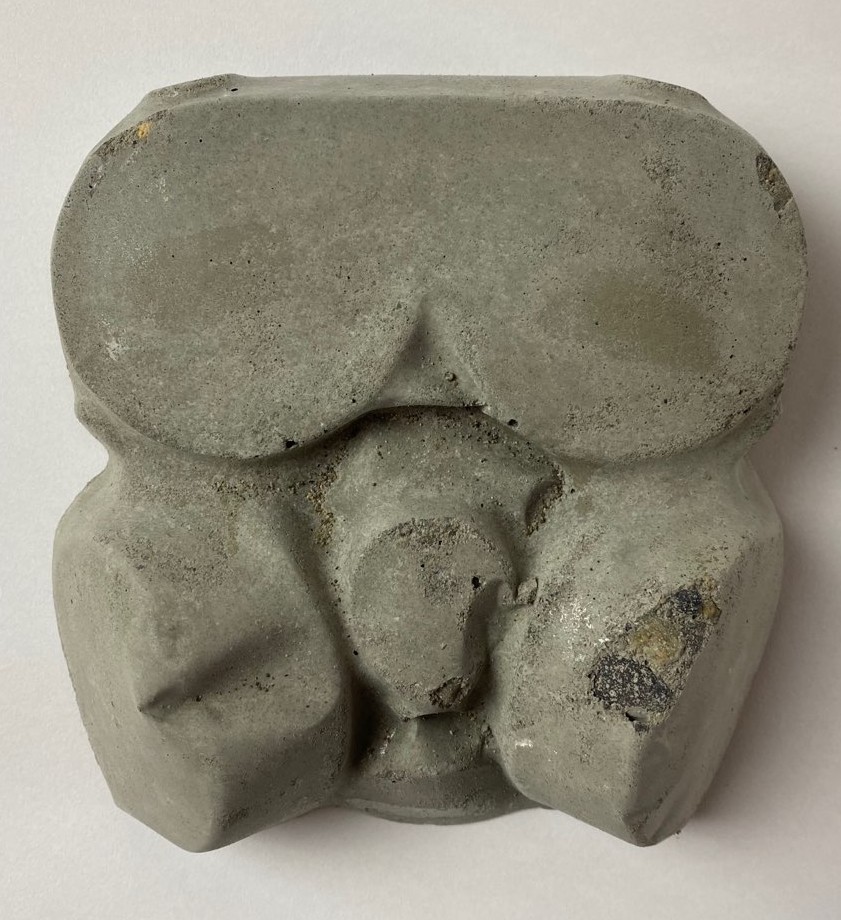 I attended Rockland Woods' 2020 Fall residency with covid protocols observed. Apocalypse Clown was developed during my stay. More images coming soon.

Plague City Demos created a song titled, Apocalypse Clown.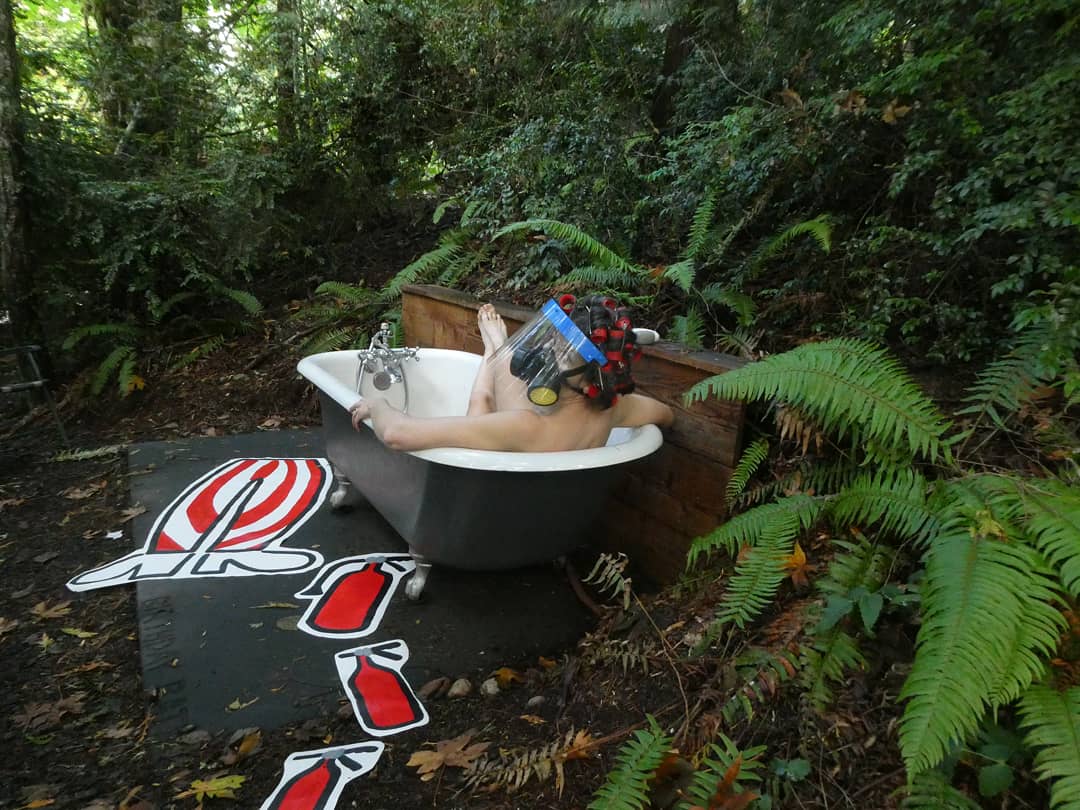 ---
Greeting from a Safe Distance is a mini series created during the early days and initial lockdown period of the pandemic, Spring 2020. View the playlist of episodes here.
---
Using only what was available on the 'set' of the construction zone, a small series of self portraits developed during the renovations of MoM, a new art space in Seattle. They are currently on display inside of MoMoM (the Museum of Museum of Museums). More info at museumsofmuseums.com or @momartseattle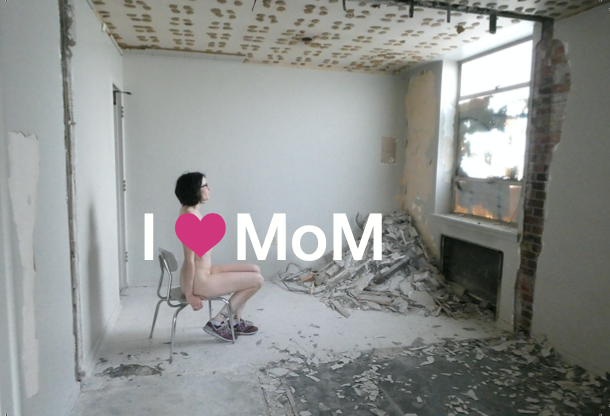 ---
My work was featured in Amanda Manitach's inaugural launch of SketchBookPorn.com
---
Thank you for checking out my website!
find me elsewhere:
Linktree
Love & unicorns,
Flatchestedmama
All images and content copyright ©Amy-Ellen Flatchestedmama Trefsger unless otherwise noted. Please and thank you. All grammatical errors on this website are figment of your imagikination.