2018
SEMAPHORE TO THE SEA | WASH – OVER – ME

Site specific work was created at a Sou'Wester residency this fall. I scheduled the residency to fall over my 14th Anniversary of Commitment to My Creative Self.

FIBY | MY 3D PRINTED UTERINE FIBROID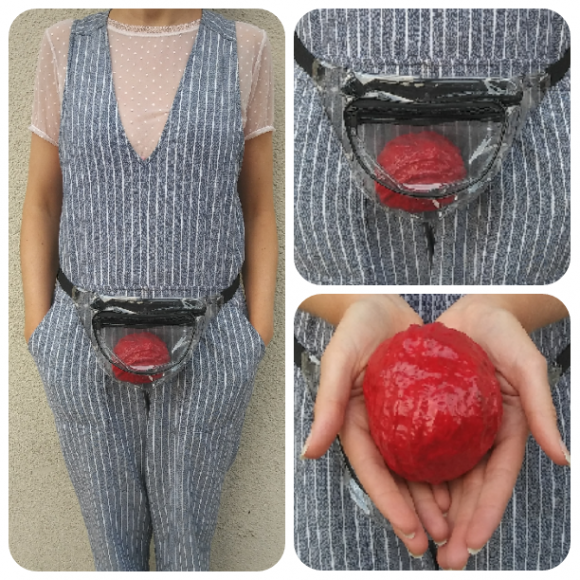 The culmination of the Waning Poetic piece, I have been carrying around a to-scale, 3D print of my removed uterine fibroid, on the outside of my body where it used to be on the inside. The 3D print was rendered by John Blalock from a very descriptive pathology report.
SEMAPHORE AT SUNSET BY THE SEASHORE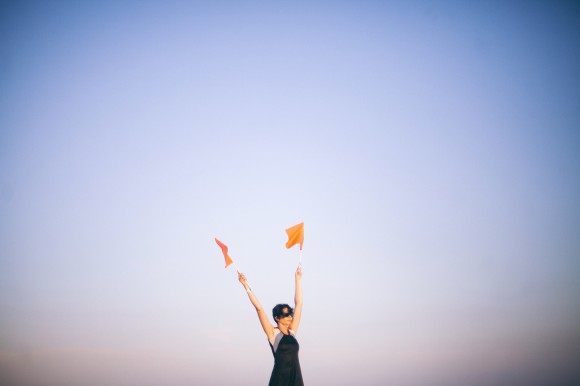 photo by Ashley Rosas
I got to be a part of the Siren Arts Festival held at Asbury Park this Summer. I shared some haikus on the subject of ocean conservation via semaphore. Above image is of the letter 'T' for Turning the Tide, this year's theme.
RED MAY | May 2018

I was invited to be a part of the kick off performance for this year's Red May. More info at: redmayseattle.org

PREFABRICATED FEBRUARY

A month-long piece addressing the issue of work attire rotation.

2017
Artworks were created in preparation for a surgery and as an account of my dating life.
EMOTIONAL BAGGAGE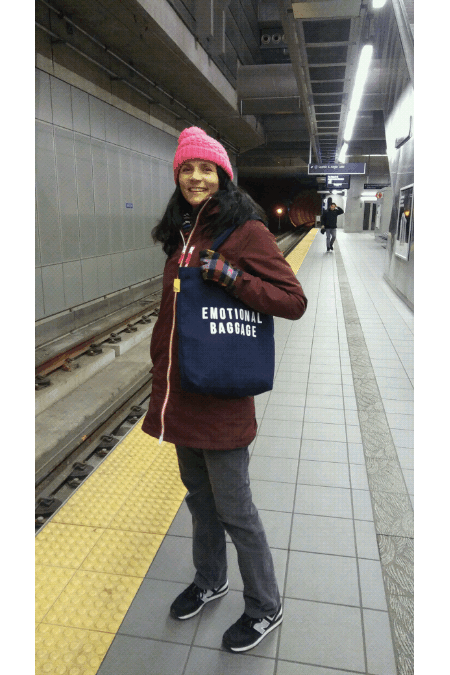 I brought an Emotional Baggage tote on all first dates in 2017. No information was shared about the men or the dates. I asked strangers to help take photos of me on the way to the dates. Below is the years' culmination of images.
The bag was a great conversation piece and definitely shows my sense of humor. Reserved for first dates only, the bag went unused the rest of the time. Due to that infrequency of use, I almost left it behind on one of the dates. Imagine that, leaving your emotional baggage behind!

WANING POETIC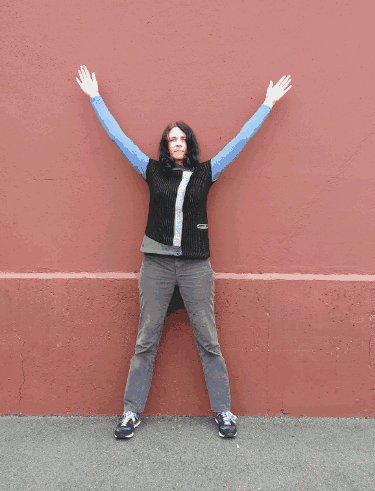 This piece has it's own website. Please visit WaningPoetic.com for more information. The moon wanes for 14 nights so I created 14 of these waning .gifs where I envision myself (and a uterine fibroid) getting smaller.
Thank you for checking out my website!
You may also find me on: 
Instagram (primary colors only),
Instagram (all other current work),
Facebook,
Youtube
& Vimeo.
Love & unicorns,
Flatchestedmama
All images and content copyright ©Amy-Ellen Flatchestedmama Trefsger unless otherwise noted. Please and thank you. All grammatical errors on this website are figment of your imagikination.