2018
PREFABRICATED FEBRUARY
A month-long piece addressing the issue of work attire rotation.


2017
Artworks were created in preparation for a surgery and as an account of my dating life.
EMOTIONAL BAGGAGE
I brought an Emotional Baggage tote on all first dates in 2017. No information was shared about the men or the dates. I asked strangers to help take photos of me on the way to the dates. Below is the years' culmination of images.
The bag was a great conversation piece and definitely shows my sense of humor. Reserved for first dates only, the bag went unused the rest of the time. Due to that infrequency of use, I almost left it behind on one of the dates. Imagine that, leaving your emotional baggage behind!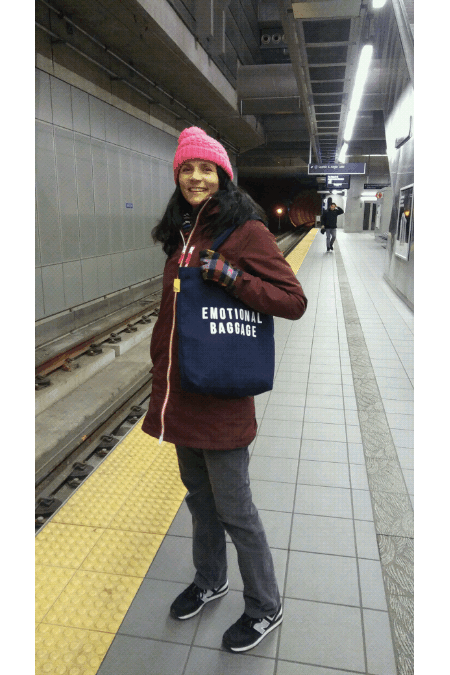 WANING POETIC
This piece has it's own website. Please visit WaningPoetic.com for more information. The moon wanes for 14 nights so I created 14 of these waning .gifs where I envision myself getting smaller.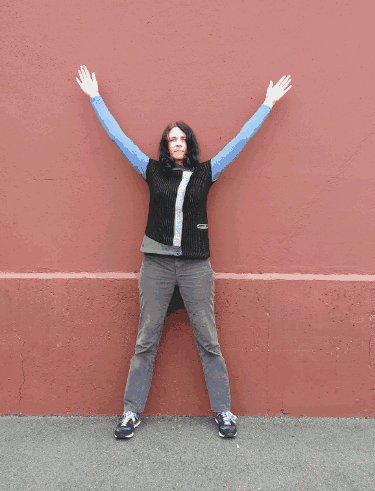 Thank you for checking out my website!
You may also find me on Facebook, Instagram, Instagram, Youtube & Vimeo.
Love & unicorns,
Flatchestedmama
All images and content copyright ©Amy-Ellen Flatchestedmama Trefsger unless otherwise noted. Please and thank you. All grammatical errors on this website are figment of your imagikination.