You are…. (now 40)
40 self portraits paired with 40 life accomplishments in celebration of my 40th birthday.
Here are 4 examples of the images, more soon.
The self portraits are in homage to Roni Horn's piece titled, "You are the Weather."


July 2015 self portrait at the Artists at Play playground at Seattle Center:
April 2015 #SewardStarWalking
A performance piece that awarded gold stars every day the artist walked around Seward Park.
Brett Hamil talks about the piece in CityArts Online, check it out HERE. Art/Life continuum: I need motivation to exercise so I created a sandwich board star chart that I wear while walking the 2.5 mile loop. I am having fun interacting with others and often hand out gold stars to people who are also getting their exercise. Kind strangers take photos using my phone.
Please visit the album on Facebook to see the whole month and find out what happened!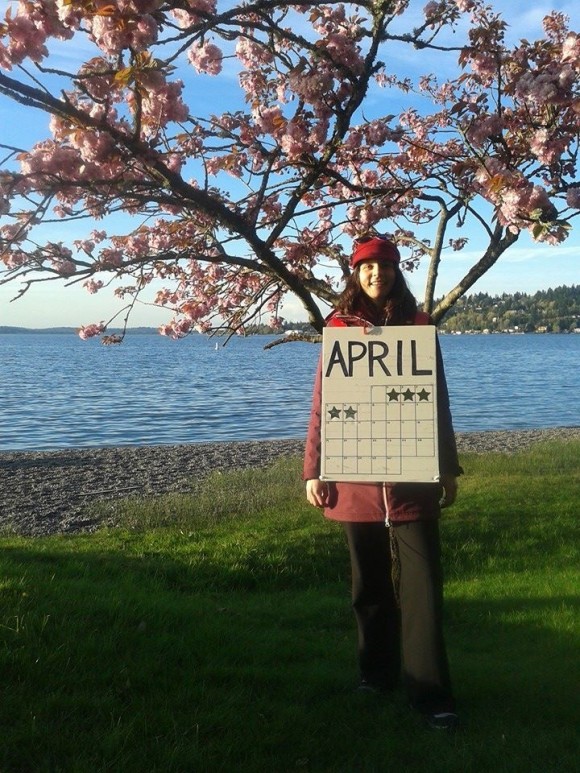 OTHER relatively current events include: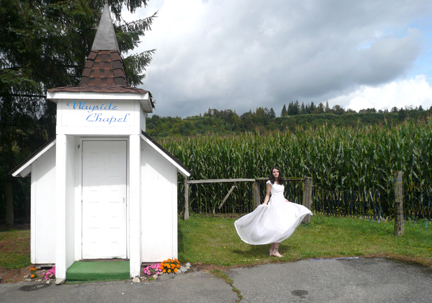 September 2014: my TENTH ANNIVERSARY of Commitment to My Creative Self!
Read about it here: http://www.cityartsonline.com/articles/would-you-marry-your-art
Photo by Ryan Crase, 2007.
I was also named one of Seattle's Art Power Couples. View that article here: http://www.cityartsonline.com/articles/powercouples#sthash.Y4UQhbx2.dpuf

Fall 2014 Love Poems to Sailors paintings were on display at Two Bells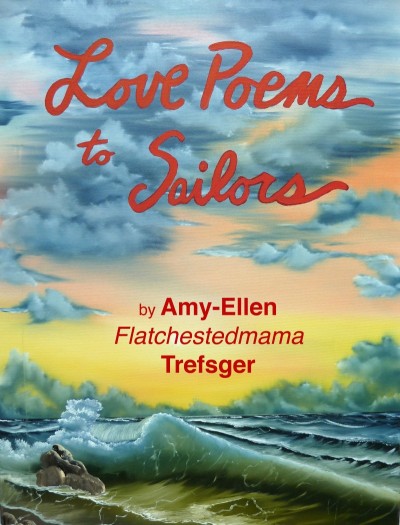 In the Love Poems to Sailors series, Amy-Ellen Flatchestedmama Trefsger points out the sexual innuendoes and double entendres that exist within the International Code of Signals (ICS). The ICS is a maritime communication system that uses signal flags to convey messages regarding safety in navigation and other related matters. The phrases chosen are taken verbatim from the International Code of Signals guidebook. More information on this series coming soon.
Thank you for checking out my website!
Love and unicorns,
Flatchestedmama
All images and content copyright ©Amy-Ellen Flatchestedmama Trefsger unless otherwise noted. Please and thank you.