Fresh out of a stand up/storytelling class taught by Emmett Montgomery, I will be blending comedy and conceptual art at this event in March.
LIGHTEN THE LOAD


My biggest accomplishment in 2018 was making art while moving. Video coming soon. Going through something hard? Befriend a balloon! Need to move? Helium can help! Lighten the Load with Lighter Than Air Moving Co. Available for hire. Contact: flatchestedmama@gmail.com 

SANTA PHOTO | Fiby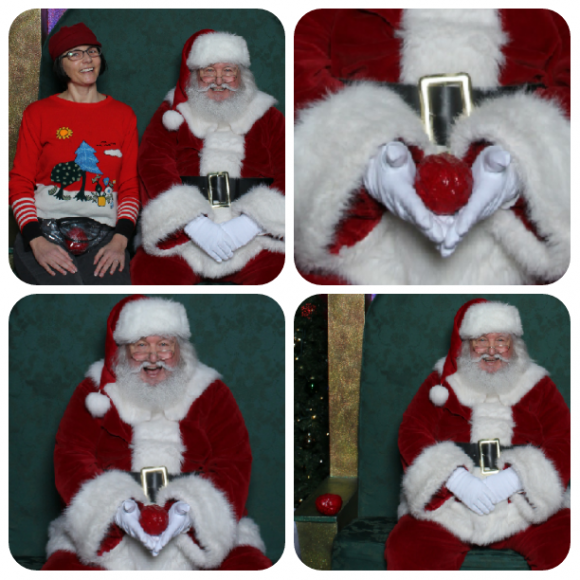 I took the 3D printed, to-scale rendering of my removed uterine fibroid to see Santa. She asked for universal healthcare. See my growing collection of Santa photos here. 
SEMAPHORE TO THE SEA | WASH-OVER-ME

Site specific work was created at a Sou'Wester residency this fall. I scheduled the residency to fall over my 14th Anniversary of Commitment to My Creative Self.

FIBY | MY 3D PRINTED UTERINE FIBROID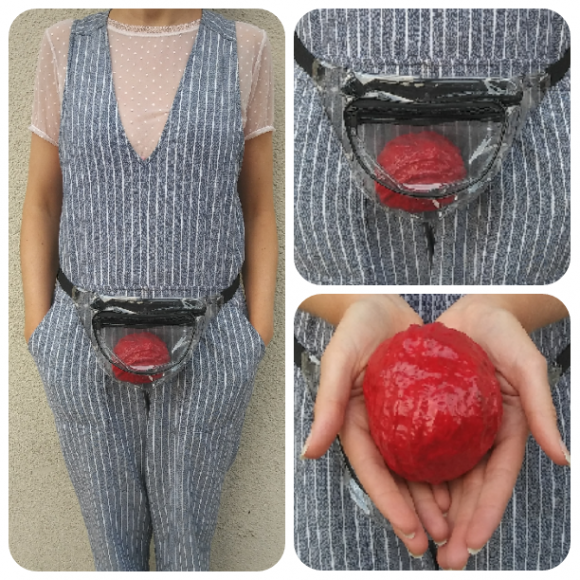 The culmination of the Waning Poetic piece, I have been carrying around a to-scale, 3D print of my removed uterine fibroid, on the outside of my body where it used to be on the inside. The 3D print was rendered by John Blalock from a very descriptive pathology report.
SEMAPHORE AT SUNSET BY THE SEASHORE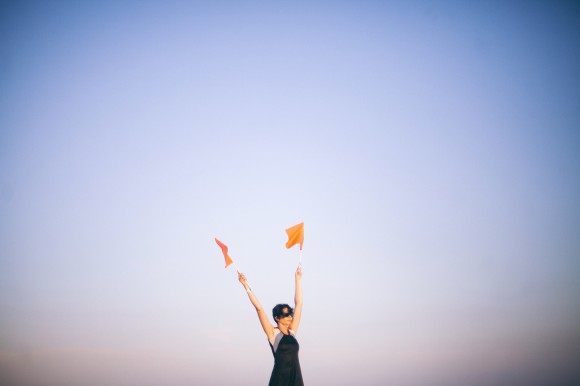 photo by Ashley Rosas
I got to be a part of the Summer 2018 Siren Arts Festival held at Asbury Park, NJ. I shared some haikus on the subject of ocean conservation via semaphore. Above image is of the letter 'T' for Turning the Tide, Summer 2018's theme.
Thank you for checking out my website!
Please feel free to follow me on: 
@theflatlife (IG, all current work),
@flatchestedmama (IG, a collection of primary colors),
& Vimeo.
Love & unicorns,
Flatchestedmama
All images and content copyright ©Amy-Ellen Flatchestedmama Trefsger unless otherwise noted. Please and thank you. All grammatical errors on this website are figment of your imagikination.