We put the recess back in recession!
OntheDouble (dutch) was an adult, all-girl double dutch troupe based in Seattle, WA (2003 ~ 2010). The team started with women who wanted to have fun while exercising and quickly evolved to incorporate music, theatrical elements, matching outfits and live performances. OntheDouble performed at the Seattle Art Museum, Henry Art Gallery, numerous Bumbershoots, Rat City Roller Girls bouts, Capitol Hill Block Parties, Artopia, On the Boards' 12 Minutes Max and the Stranger and Zenzi Gong Shows (to name a few).
Andrea Jean Garnder and Flatchestedmama were founding members (2003 ~ 2010).
Other members included: Jaime Keeling, Somja Gutshell, Paulina Bercynsky, Beth Mayes, Erin Shafkind, Lorraine Schweikhard, Jen Bay, Vanessa Krenz, Sian Wu, Stacey Merrick, Stacy Brewer and Hollis Rendleman.
Below are some of our highlights:
Seattle Weekly article by Laura Onstot 2009
2005 Rat City Roller Girl bout half-time show:

2005 Instructional video:

2006 jumping in Portland, OR at Disjecta:

2007 King 5 interview

2009 just for fun:

2011 as part of Monochromatic May: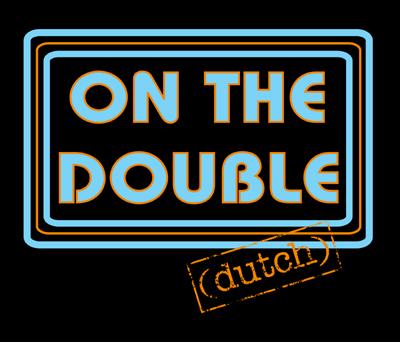 Keep Jumping!