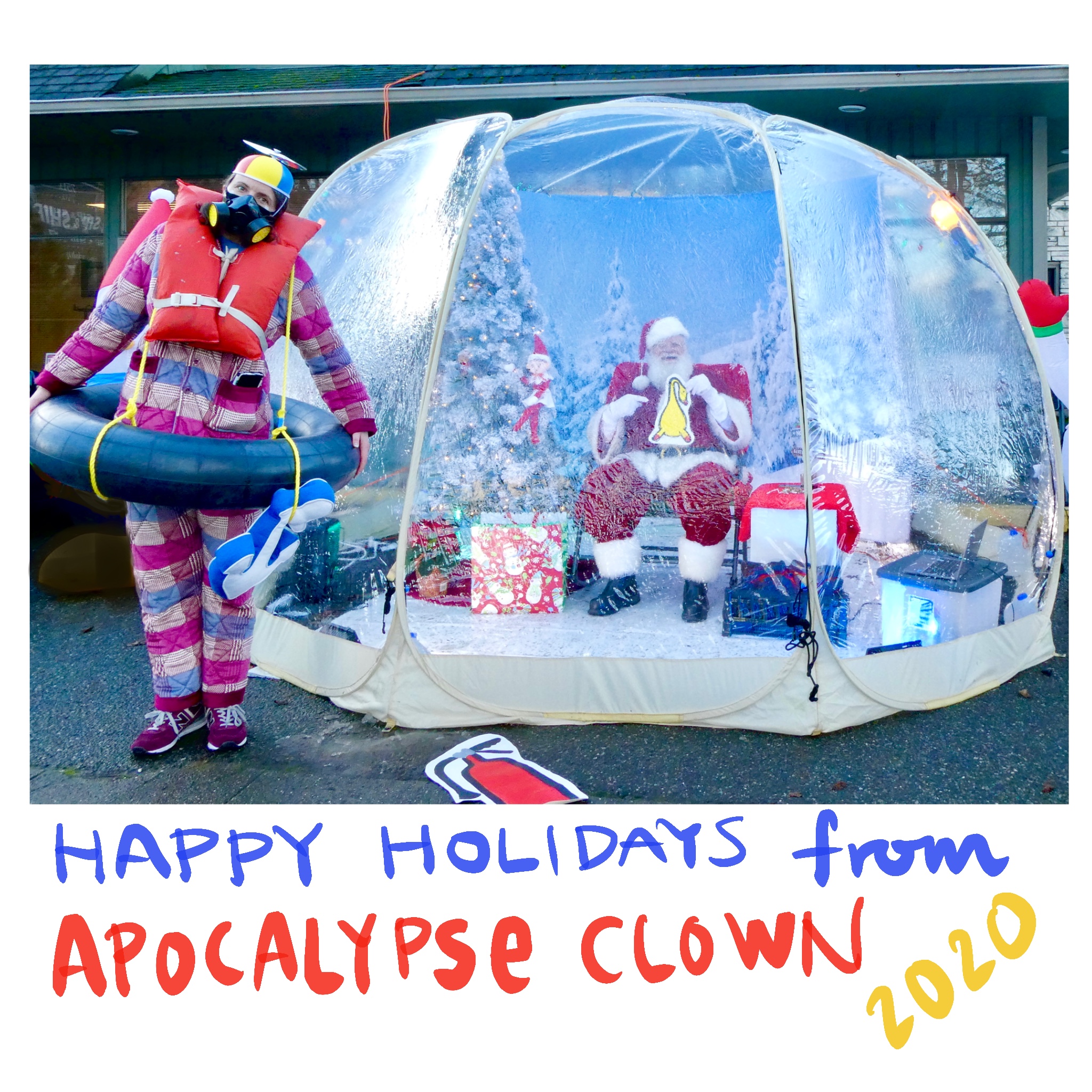 A small series of Santa photos has accumulated over the years. Public Santas are used. I wait in line with everyone else and the Santas are generally receptive. In that way, these images are quick, public performances made in collaboration with Santa and his helpers.

2019 It's a tardigrade. They can exist in the most hostile of environments. Even the North Pole.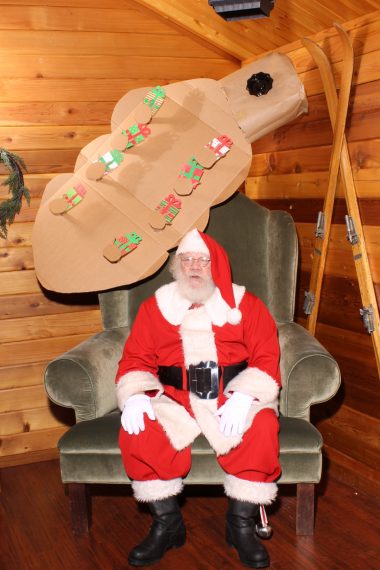 2018 Fiby (The 3D printed, to-scale rendering of my removed uterine fibroid.)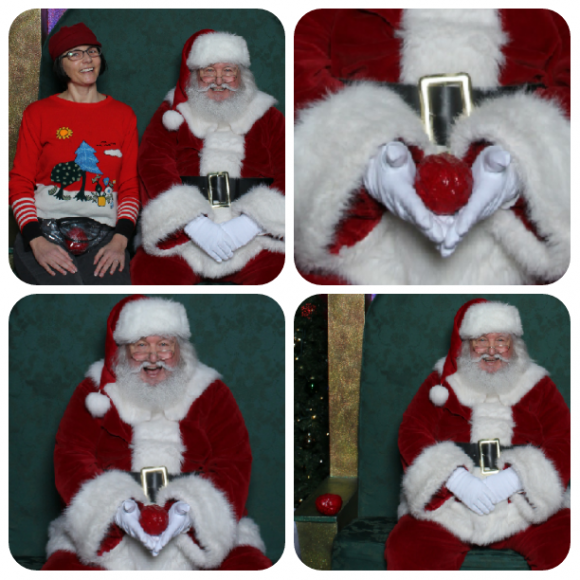 2017 #thriftstoregem #comfortiskey #blanketsuit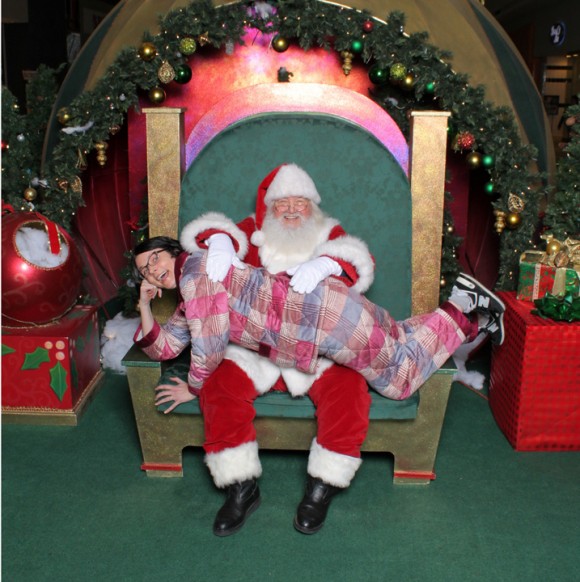 I recently found this blanket suit at a thrift store and have been enjoying wearing it out in public. I bought it with the intention of passing it on to my friend group for the holidays and am sticking to that plan. Keep your eyes peeled for others in Seattle galavanting around town in this blanket suit.
2016 Homage to Yayoi Kusama: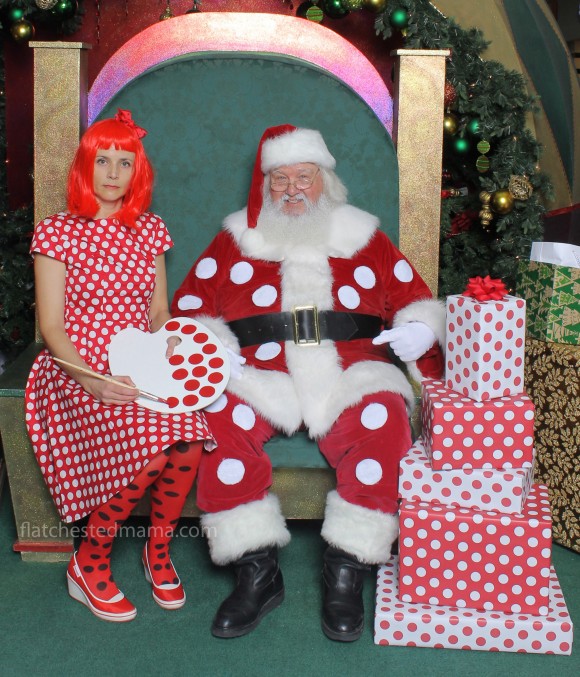 Yayoi Kusama exhibited at the Seattle Art Museum in the Summer of 2017. This image was created in anticipation of that exhibit. (I brought white felt dots and put them on Santa, they are not photoshopped.)
2015 Word of the Year (with Marty Krouse):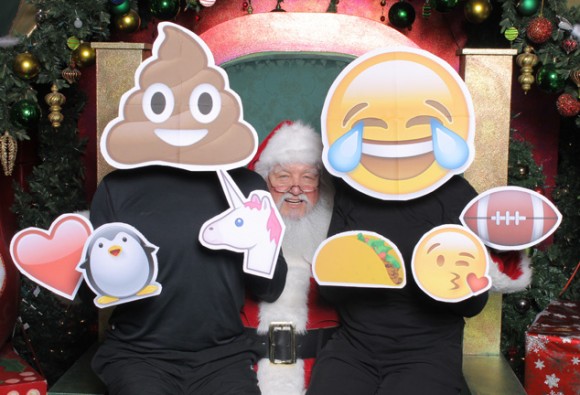 The 2015 Word of the Year was the crying/laughing face emoji. I rolled with that and felt that Santa was his own emoji, though we crowded him out.
2013 Seahawk Super Fans (with Marty Krouse):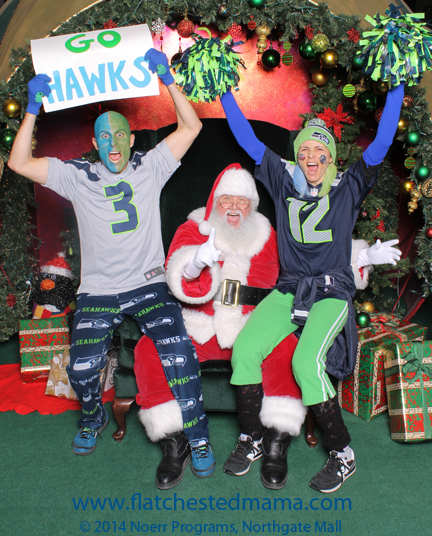 The Seahawks were going to the Super Bowl that year so I joined in the excitement of my city.
2012 Father, Son and the Santa Hoax (with Marty Krouse):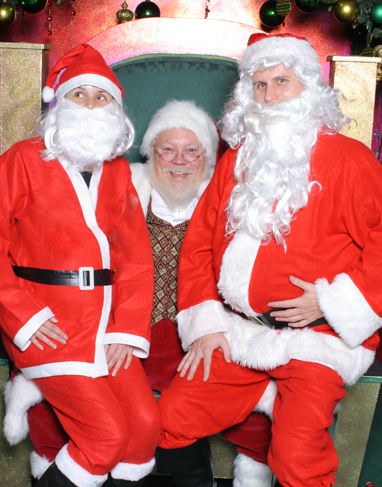 2011 All American (created with Marty Krouse):

2010 Wish List (homage to Carolee Schneeman):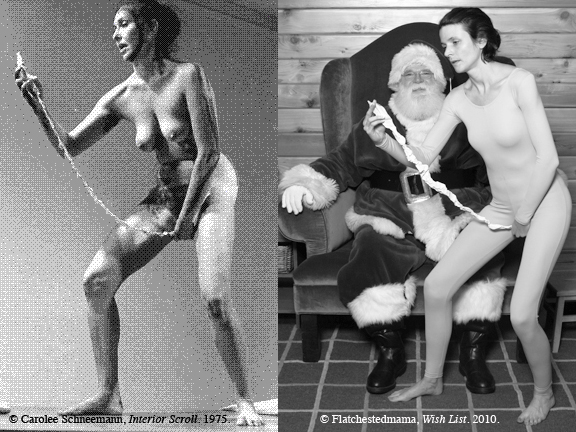 For this pic, I used the Santa at the University Village because they have a private cabin. I went early in November, mid-day and mid-week to avoid crowds. I brought a reference photo to show them the piece I was replicating and we all worked together quickly to capture the image.
2009 self with Santa, recreating my youth: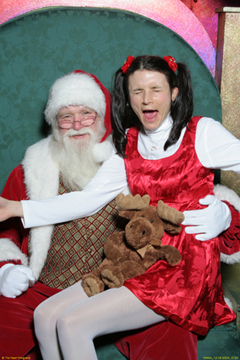 2008 Shadows (collaboration with Ryan Crase):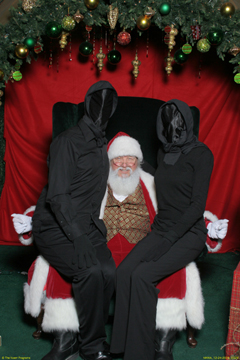 2007 Track Suits (collaboration with Ryan Crase.)


This is the first Santa photo where I dressed intentionally for the photo (with boyfriend at the time) and it started off the series.
2004 Curler woman with Santa: